The School of Government and North Carolina Judicial College are excited to announce that Brittany Williams has joined our faculty to work in the field of criminal law.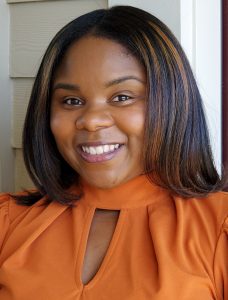 Brittany is a May 2020 graduate (summa cum laude) of the North Carolina Central University School of Law. Prior to law school, Brittany graduated from Duke University with a Bachelor of Science in Psychology. During her time at NCCU Law, Brittany served as the President of the Black Law Students Association for two years, the Notes and Comments Editor of the North Carolina Central Law Review, a Dean's Ambassador, and a Contracts tutor.
Brittany will work with trial court judges, magistrates, clerks, and other judicial officials on issues involving criminal procedure and substantive criminal law.
Brittany's telephone number is 919.445.1090 and her email address is bwilliams@sog.unc.edu. Please join us in extending her a warm welcome.