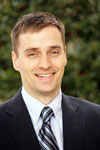 Welcome to the North Carolina Criminal Law blog. I'm Jeff Welty, a faculty member at the School of Government at UNC. I specialize in criminal law and procedure, and I'm the administrator of this blog. You can see my faculty biography here.
Jamie Markham, a School of Government faculty member who specializes in sentencing and corrections, is a very regular contributor to the blog. You can see his biography here. Shea Denning, a School of Government faculty member who specializes in motor vehicle law, also posts frequently. Her biography is here. Other faculty members contribute from time to time. We welcome topic suggestions, but generally don't run guest posts from authors outside the School of Government.
The purpose of the blog is to disseminate information about, and to serve as a forum for the discussion of, North Carolina criminal law and procedure and related topics. We welcome your comments and other feedback, which you can post on the blog or email to us directly.
Our blog software requires me to moderate and approve many comments, including first-time comments, comments with links, and other comments that the software identifies as possible spam. I am not able to check comments every day so some comments may await approval for some time. I reserve the right not to approve, or to remove after approval, comments that are irrelevant, are inconsistent with the purpose of the blog, are profane, contain ad hominem attacks on others, or are otherwise inappropriate.
Finally, those curious about whether their phone calls to the School of Government will immediately be broadcast on the blog should read this post — but the short answer is no.