Today is GiveUNC – a single day of giving during which the UNC School of Government reaches out to current and past donors, course participants, and – you – loyal readers of the North Carolina Criminal Law Blog.
Please consider making a gift of any amount to the School to support its efforts — including this blog — to better the lives of North Carolinians through practical scholarship and advising.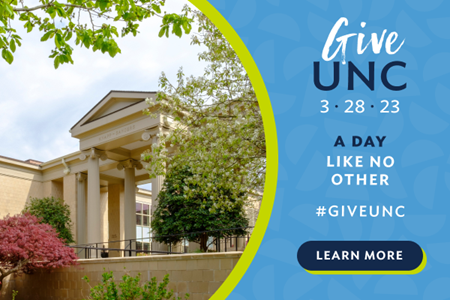 The School of Government's success hinges on its ability to respond in real-time to the challenges facing North Carolina through advising, research and education. With your support, the School has been able to help public officials and citizens improve state and local government for 92 years.
Just over a month ago, the School of Government ushered in new leadership, welcoming new Dean Aimee Wall. Today for GiveUNC, we invite you to show your support for Aimee and the School's continued success by making a gift to the School of Government Foundation. Your gift today ensures we continue to deliver on our mission of improving the lives of North Carolinians.