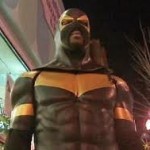 Perhaps the biggest criminal law story here in North Carolina this week was the appointment of former court of appeals judge Joe John as the director of the State Crime Lab. The News and Observer reports here that Judge "John's appointment was on the unanimous recommendation of an advisory committee that included defense attorneys." Judge John, who has been leading the lab on an interim basis for the past year, does not have a science background, but won praise for his management of the lab during a difficult time. In other news:
1. The state supreme court rejected a legal challenge to North Carolina's lethal injection protocol in Conner v. Council of State. Very generally, the court held that the Council of State was not required to follow the Administrative Procedures Act in reviewing and approving the protocol. (The Council's approval of the protocol is required by G.S. 15-188.) With that issue seemingly resolved, I believe that the Racial Justice Act litigation is the last major remaining component of the de facto moratorium on executions that has been in place for the past several years. Readers who are more attuned to capital post-conviction proceedings, feel free to correct me.
2. Speaking of capital litigation, Gallup recently released this poll result, showing that 61% of Americans support the death penalty. The result is a 3% drop from last year and a 39-year low. Over a longer time period, however, the result is fairly typical, and Gallup itself noted that the poll took place shortly after the contentious execution of Troy Davis, which "could help explain" the drop. In other words, there is plenty in the report to satisfy partisans on either side.
3. The Supreme Court is off and running. The oral argument that generated the most interest this week was the Florence case, which SCOTUSblog describes as concerning "whether the Fourth Amendment allows jailers to conduct suspicionless strip searches of all arrestees, including those arrested for minor offenses." SCOTUSblog's complete coverage, including a roundup of news stories, is here. The oral argument transcript is here.
4. Finally, my absolute favorite story of the week. In Seattle, self-styled superhero and crimefighter Phoenix Jones (Wikipedia page here), who patrols the city in the full regalia depicted above, may be facing criminal assault charges after intervening in a fight. He denies wrongdoing and plans to continue his work, together with other members of the Rain City Superhero Movement.