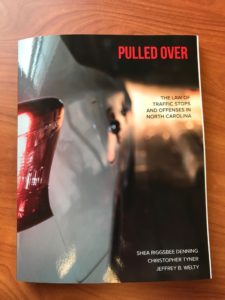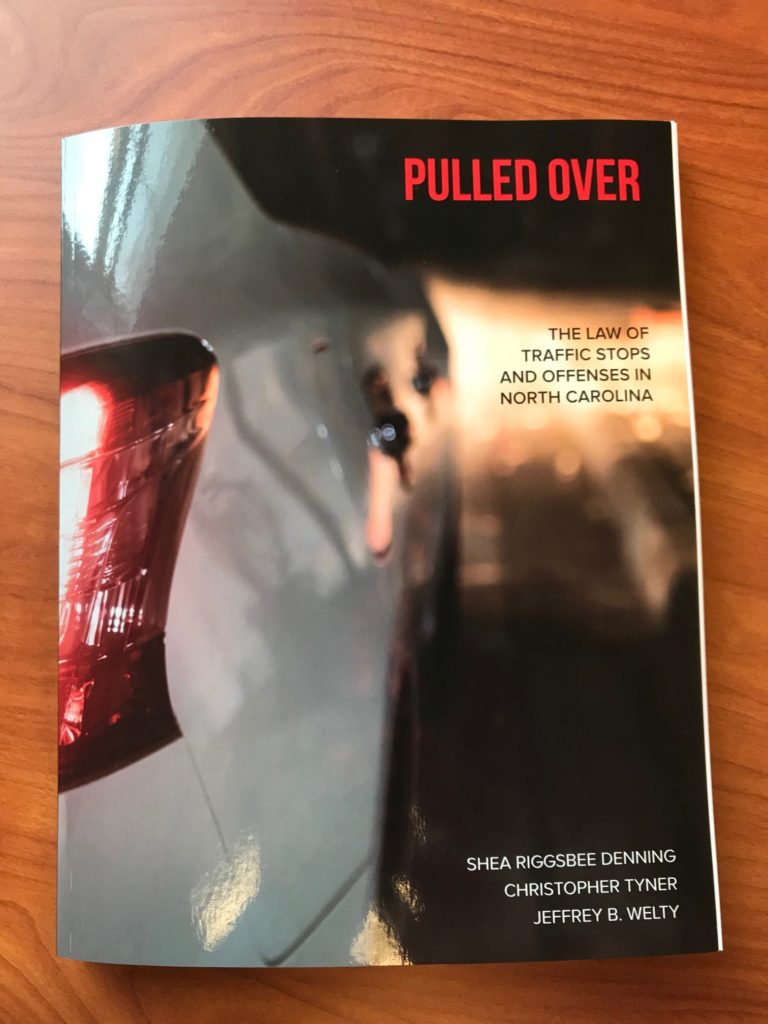 I'm pleased to announce that the School of Government has just released a new book entitled Pulled Over: The Law of Traffic Stops and Offenses in North Carolina. Shea Denning, Christopher Tyner, and I are the authors. It's an important topic given that North Carolina officers conduct more than a million traffic stops each year and that many criminal cases, small and large, begin with a motor vehicle stop. This post provides more information about the book.
What is it? The blurb explains:
Pulled Over: The Law of Traffic Stops and Offenses in North Carolina is a new book from the School of Government that provides a comprehensive review of the law of traffic stops and motor vehicle offenses.  The book discusses traffic stop procedure from beginning to end, explains the law of motor vehicle checkpoints, describes North Carolina's driver's license and vehicle registration laws, and reviews the elements of many common traffic offenses.
How does it relate to other School of Government publications? Traffic stops and motor vehicle checkpoints are, of course, addressed in Bob Farb's book Arrest, Search and Investigation in North Carolina. This book treats those subjects in greater detail and contains more discussion of emerging issues and potential developments in the law.
A number of motor vehicle offenses are contained in Jessie Smith's book North Carolina Crimes. This book covers many additional offenses, including infractions that are often the basis of traffic stops.
Who is it for? Judges, lawyers, and law enforcement officers are likely to be the primary users of the book, though we tried to write it in a way that is accessible enough for anyone to read.
How much does it cost? $75.
How can I get it? It is available here on the School of Government website.
Will the AOC provide me with a copy? We're waiting to hear whether the AOC will make a bulk purchase for court officials. We will update this post when we know more.