The School's two graphic novels about how sentences are served have been translated into Spanish.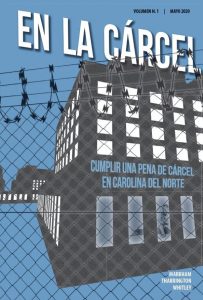 In Prison: Serving a Felony Sentencing in North Carolina is now available as En La Cárcel: Cumplir una Pena de Cárcel en Carolina del Norte.
On Probation: Serving a Probationary Sentence in North Carolina is now available as En Libertad Condicional: Cumplir una Sentencia de Libertad Condicional en Carolina del Norte.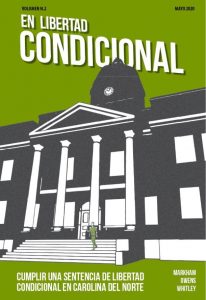 Dr. Tamara Cabrera of the UNC Department of Romance Studies completed the translations. I thank her for her careful work. As you can imagine, the books include a lot of legal terminology and jargon that didn't always have a perfect translation. We reached out to friends and colleagues for advice, and whenever possible tried to match our word choices with the Spanish versions of the forms available from the Administrative Office of the Courts.
As with the English versions, the goal of these publications is to provide an accessible resource for defendants, victims, and their families, explaining as clearly as possible what the numbers and words on a criminal judgment mean in real life. It is not a perfect time to release these books in light of some of the temporary changes in place due to COVID-19 (for example, sentence credit rules are in flux, and the CRV centers are not operating as usual). But the basic structure remains unchanged, and I hope the books will provide some helpful guidance to those who need it.
I thank my coauthors and Dr. Cabrera for working to expand that outreach. I also thank my colleagues Kevin Justice, Melissa Twomey, Owen DuBose, and Sonja Matanovic for their work producing the book. Printed versions will be available for purchase here.